Women: Stories of Passion (Full season 2 - 1997)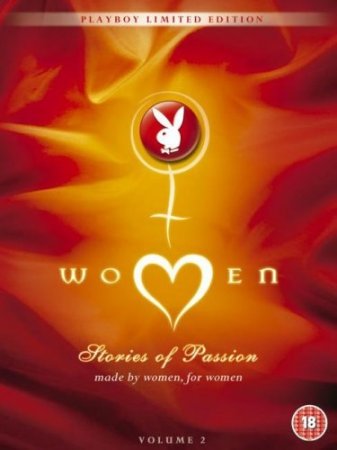 Description: Women: Stories of Passion is a dramatic series that aired on the American cable television network Showtime and distributed by Playboy Entertainment overseas.

The episodes were based on stories of love, and passion from a woman's point of view.

Original title: Women: Stories of Passion
Year: 1997
Genre: Drama, Romance, Erotica
Production: Playboy Entertainment Group, Showtime Networks
Directed by: Elisa M. Rothstein

Country: USA
Duration: 13 ~ 00:25:00
Language: Russian

Quality: SATRip
Format: MP4
Video: DivX 6 720x540 29.97fps ~ 1900kbps
Audio: MP3 48000Hz stereo 128kbps
Size: 283 ~ 464 MB



Women: Stories of Passion



Episode 1 "Mind's Eye": An academic minded woman relates her feelings about being alone verses having someone in her life and the erotic fantasies about a man that she recently met.




Episode 2 "Motel Magic": Stranded by car trouble, the interviewer meets a woman who tells her the story of an out of the way motel where residents stay "young forever".




Episode 3 "The Diamond Merchant": A novelist relates the story of her fantasy character Baltazar, a woman who smuggles diamonds between Tangier and Marseille to fund the anti-colonial resistance in her homeland. It is 1926 so she dresses as a man, which allows her, in a society where women are repressed, to come and go changing identity at will. Operating out of a Tangiers brothel allows her to freely explore her sexuality. Into this world enters, Philippe, an agent of the French government hunting the notorious diamond smuggler, Baltazar.




Episode 4 "The Bitter & the Sweet": The interviewer meets a professional photographer who relates the erotic story of a short love affair she experienced with a beautiful but very serious young man who happened to be the son of her best friend from college.




Episode 5 "Grip Till It Hurts": A film technician (or grip in industry parlance) lives by her motto (Grip Till It Hurts) until she becomes involver with an industry producer.




Episode 6 "Chinese Take-Out": A young Chinese-American woman takes advantage of her single status to explore alternatives to the life plans she had forced on her by her parents and culture.
On a first date she eats at a Chinese restaurant where she spots a man who sparks her erotic imagination and gives her a new favorite take-out restaurant.




Episode 7 "The Little Vampire": The interviewer listens to the story of a young woman who claims to have been turned into a vampire but is saved when she falls in love with a young man.




Episode 8 "Woman On A Train": Carolyn is approached by a complete stranger who tries to persuade her that they once met and made love on a train.




Episode 9 "Room 1503": While being pursued by two men in a singles bar, Julie is drawn to the dark-haired woman staring at her from the corner.




Episode 10 "Reading for Pleasure": As apathetic wife receives erotic inspiration from a 1940's pulp novel.




Episode 11 "Father & Son": An beautiful art student fall in love two men; her teacher and an artist's model who is also the teacher's son.




Episode 12 "Hat Trick": The interviewer talks with a woman whose fantasy life takes her to three varied atmospheres; Texas, a hip New York party and a Restoration drama.




Episode 13 "Back To The Garden": Using flashbacks from previous episodes, a female author recounts some of the fascinating fantasies she uncovered during research for her new erotic book.


Complete season