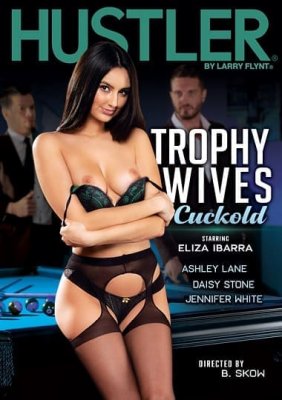 Wife Forced Me To Be A Cuckold (SOFTCORE VERSION / 2019)
Aka: Trophy Wives Cuckold
Genre:
Softcore
Directed by:
B. Skow Featuring: Eliza Ibarra, Ashley Lane, Jennifer White, Daisy Stone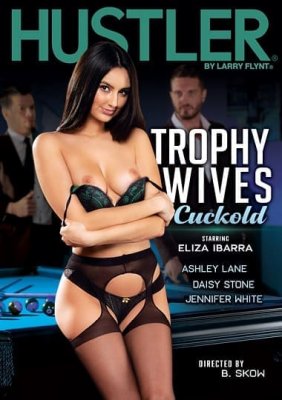 Original title:
Wife Forced Me To Be A Cuckold
Also known as:
Trophy Wives Cuckold
Genre:
Softcore
Studio:
Hustler 
Directed by:
B. Skow 
Featuring:
Eliza Ibarra, Ashley Lane, Jennifer White, Daisy Stone
Description:
Jason and his wife Jennifer went out on Friday night and had a great time. So much fun in fact, that the next morning, Jennifer wanted to make sure everything that happened was still ok with Jason. They talked about Jennifer kissing the bartender all night while Jason watched how he liked watching her flirt with other guys, and how he wanted to have the bartender come over and fuck her in their bed! Ashley and her Husband Bambino were swingers a few years back when they were first married. Three years later on vacation, Ashley tells Bambino she wants to have sex with a guy in the hotel room and wants him to watch! Daisy is home dancing and taking pictures of herself in her living room when her Husband Bambino comes home with his army buddy, Jason who is celebrating his birthday! Bambino loves to show off and share his sexy wife with all his friends so he asks Jennifer if she will give his bud a sexy lap dance. Joe surprises his gorgeous wife Eliza with a night out for their 3rd wedding anniversary. He goes all out and buys her a new car and takes her to the spot they first met. When they get there Eliza is more interested in a good looking guy playing billiards. Joe tells her how beautiful she looks and wants to reminisce about their last three years together, but Eliza is more interested in learning how to play pool from the tall, dark, and sexy guy!
Country:
USA
Duration:
01:09:17
Language:
English
Quality:
HD 720p
Format:
MP4
Size:
1,36 GB