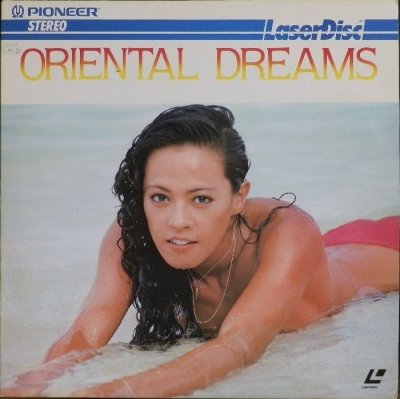 Oriental Dreams (1980)
Aka: Pretty Baby
Genre:
Erotic, Music
Directed by:
Yutaka Kawasaki
Starring:
Rio Sahara, Rie Kitahara, Yuki Kazamatsuri, Rena Mihara, Yumiko Aoki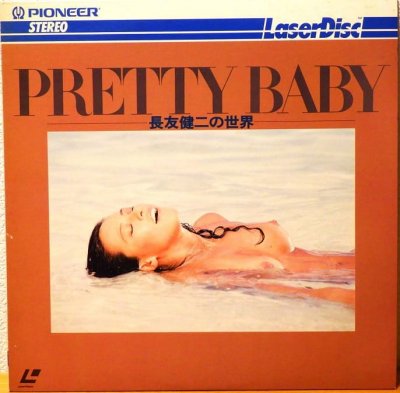 Original title:
Oriental Dreams
Also Known As:
Pretty Baby
Genre:
Erotic, Music
Directed by:
Yutaka Kawasaki
Starring:
Rio Sahara, Rie Kitahara, Yuki Kazamatsuri, Rena Mihara, Yumiko Aoki
Description:
Women are beautiful and mysterious to me; they are like the gods in human form. That is my image of women, and it's a fascination that's gripped me for a long time.
What strikes me most about women is their fearless strength and their almost arrogant way of turning on a person, and on the other hand, the way the slightest breeze can move their hearts, hearts as fragile as glass. That's the kind of woman I love and I've been very involved with them through the cool and unemotional eye of the camera lens.
I've been photographing women for 12 or 13 years now, and I've realized lately that my views about woman as a photographic subject haven't changed at all since I first started doing this work. One woman looked deep into my little eyes and said, "Your photos are all very gentle. Men have to be strong, but I think the reverse of that is their gentle- ness. In photos of women in particular, this gentleness is important, because
otherwise the subject gets pushed under." I remember that I was very happy that I could accept those words with good grace.
I agree with equal rights for men and women, but I think gentleness takes a different form with men than with women. In particular, men's gentleness towards women can be many times stronger than vice versa. That's why that statement about me I mentioned affected me so much.
I've photographed many, many women, and as I said earlier, what I discovered there is gentleness. This gentle- ness affects all of my shots. The most important thing of all is the gentleness that comes from communication, gentle- ness that comes right from the heart.
If you take my photos as an example, I take only the truth from my conver sations with the model, and I try to photograph her soul. With just a little care, you can get a person to bare her soul, and I think the shots produced
come from my heart as well as the model's. I don't want to tamper with this, either now or in the future.
In this session, five girls smiled and tumbled around and revealed themselves in front of me. Some of them were excited because this was their first video take, and others fell in love during this short trip; they showed all kinds of dif- ferent expressions. They were com- pletely unselfconscious about it all, and became little girls again. I like that kind of woman. One of them said "Kenji, I could sleep with you naked and nothing would happen. You aren't in the least bit threatening." In other words, I'm harmless. I don't know if I should feel happy or sad about that, but this time it's not a case of sour grapes; I'm really very happy.
(Kenji Nagatomo)
Chapter 1 A SEASON OF LOVE (OPENING) - 1' 44"
Chapter 2 RAP OUT - 6' 25"
Chapter 3 CORAL REEF - 5' 01"
Chapter 4 MY WONDERLAND - 6' 48"
Chapter 1 CARIBBEAN SEA - 8'46"
Chapter 2 THE WIND WHISPERS - 4'24"
Chapter 3 A MEMORY OF MAJORCA - 8' 12"
Chapter 4 EPILOGUE (ENDING) - 1'45"
Country:
Japan
Duration:
00:44:10
Language:
Musical accompaniment
Quality:
LDRip
Format:
MP4
Size:
6,20 GB
video restoration with Topaz Video Enhance AI