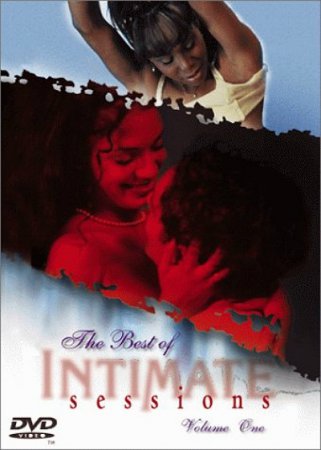 Intimate Sessions ( Full season / 1998 - 1999)
Original title:
Intimate Sessions
Genre:
Erotic, Comedy, Drama
Director:
Marilyn Vance
Starring:
Jami Bassman, Alan Foster, Nikki Fritz...
Original title: Intimate Sessions
Year: 1998 -1999
Genre: Erotic, Comedy, Drama
Production: Ministry of Film
Director: Marilyn Vance

Description: In this adult series, beautiful women gather to discuss their most intimate erotic fantasies and difficulties.

Country: USA
Duration: 00:23:25 ~ 01:14:31
Language: English

Quality: SATRip + TVRip
Format: AVI
Size: 255 MB ~ 1,15 GB

Episode 1 - Celeste Celeste is a musician whose friendship with her two roommates--one male and one female--takes a jealous turn before the trio can work out an erotic solution

Stars: Alan Foster, Landon Hall, Caroline Key Johnson...



Episode 2 - Elena A law student has an affair with the chef from her father's restaurant.

Stars: Al Cruz, Letrica Cruz, Ed Johnson...


Episode 3 - Tamara Tired of dating immature young men, Joy places an ad seeking an older man. A promising late-night call from an interested suitor leads to phone sex, but Joy is truly stunned--and pleased--when she discovers that her dream "older" man is actually a young man.

Stars: Jami Bassman, Alan Foster, Nikki Fritz...


Episode 4 - Mary  Friends fall for a handsome novelist.

Stars: Joe Fedio, Gabriella Hall, Devyn Taylor...



Episode 5 - Sheryl  After breaking up his unemployed boyfriend, a young woman is invited to an opening and falls for a painter there and spends the night with him.




Episode 6 - Karen Two college friends who constantly wind up in bed together finally come to a solution about what to do with their sex-charged relationship.

Stars: Christa Campbell, Gary Lilly, Amy Lindsay...




Episode 7 - Lucy A frustrated married woman takes some erotic lessons from a friend on how to seduce her husband.

Stars: Daniel Anderson, Eva Bell, Drew Griffin...




Episode 8 - Janine A young woman reconsiders her relationship with a moronic singer after she hops into bed with her best friend.

Stars: Landon Hall...




Episode 9 - Renee Renee, a young magazine worker, desires Brad, a photographer.

Stars: Jenna Bodnar, Michael Carr, Kira Reed Lorsch...




Episode 10 - Suzan A young woman discovers the pleasures of voyeurism.

Stars: Mark Bonura, J.F. David, Angela Scott




Episode 11 - Joy Middle aged loner Joy has phone sex with a young boy she doesn't know, then she meets him and has real sex.

Stars: Jenna Bodnar, Dawn Mangrum, Ed Moore...




Episode 12 - Melanie A wealthy woman begins falling for a struggling artist whose artwork reflects his passion.

Stars: Gina Jackson, Tim Holmes




Episode 13 - Laura A woman who hasn't dated anyone in three years begins a series of affairs with younger men until she runs into a handsome older professor she liked in her younger days.

Stars: Robert Donavan, Jeff Henry, Claudia Kaleem...